it all started several years ago when my daughter born. at age 6, she wants to be a photographer *and* a model. and then monster # 2 came along .... at age 3, he wants to be a 'fire department worker.' these two have taken my passion to the next level in wanting to create every day memories for myself and my children. i want to hand over to them one day their life, documented. they already enjoy looking thru their pix .... i know they'll appreciate it even more when they are older.

i am a photographer who captures babies, kids, seniors, and the occasional bride & groom. i see people in a different light and look at them from different angles, always wondering what i could make of them through my lens. living in the midwest, the most perfect backdrop for me is a field of corn, wildflowers, an old, worn-down barn, or just an open country road. i look at photos as an art as well as an heirloom. please browse my galleries on my website to see if you enjoy the eye that i use with my photos.

-Gina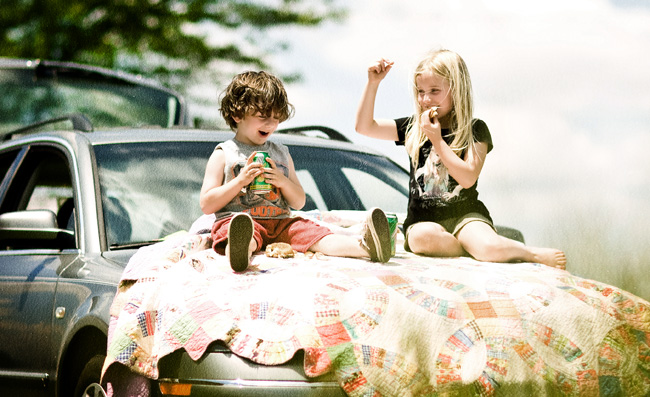 Gina Miller offers photos for newborns, babies, children, and high school seniors. Gina does most of her work with natural light. She does work on location as well as at her studio, located in central Indiana. Gina serves the Indianapolis area and surrounding areas.

Gina Miller works as an INDIANAPOLIS NEWBORN PHOTOGRAPHER, an INDIANAPOLIS BABY PHOTOGRAPHER, INDIANAPOLIS CHILD PHOTOGRAPHER, INDIANAPOLIS FAMILY PHOTOGRAPHER, and an INDIANAPOLIS SENIOR PHOTOGRAPHER. She does much of her work from her studio. She also works on location in the INDIANAPOLIS, IN area and surrounding suburbs. Aside from Indy, Gina travels to and has clients travel to her from some of the following areas: Greenfield, Rushville, Shelbyville, Morristown, New Palestine, Avon, Brownsburg, Carmel, Fishers, Geist, McCordsville, Noblesville, Westfield, Zionsville, Anderson, Plainfield, Seymour and other CENTRAL INDIANA areas. She is available to take custom portraits for families in Indiana and is available for travel to other areas as well.

COMMERCIAL KID'S PHOTOGRAPHER Gina Miller provides Commercial Photography and Editorial Photography services for projects involving newborns, babies, children, kids and families. She is based in Indiana is available for travel. If you have an upcoming EDITORIAL PHOTOGRAPHY or COMMERCIAL PHOTOGRAPHY assignment involving a child or children, you can view some of Gina's work on her website.


Make sure you check out Gina's WEBSITE to see if she is the photographer for you.