Feb
2

what i've been working on ... for you!


News


this year, i wanted to do something special for my top clients. very soon, my top 50 clients from 2009 will receive their own custom calendar, ready to hang! they will also receive a tin of referral cards, with their own photos on them!!

if you don't get a calendar, but are interested in purchasing one .... or getting additional calendars after you receive yours in the mail, please contact me. i will sell these ONLY for the month of february!!!

the top 50 was based on sales throughout 2009. if you didn't make the cut, but were close, you may be getting some referral cards with your on photos on them :) (see bottom photo)

gina :)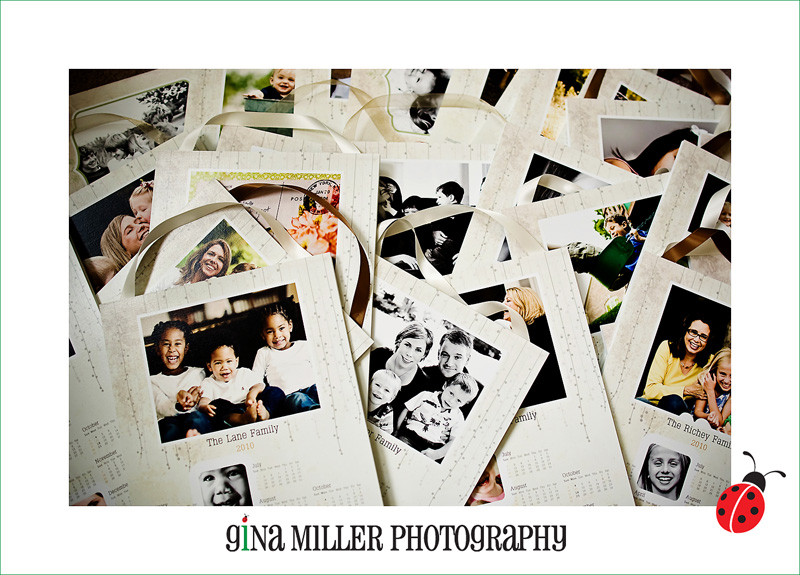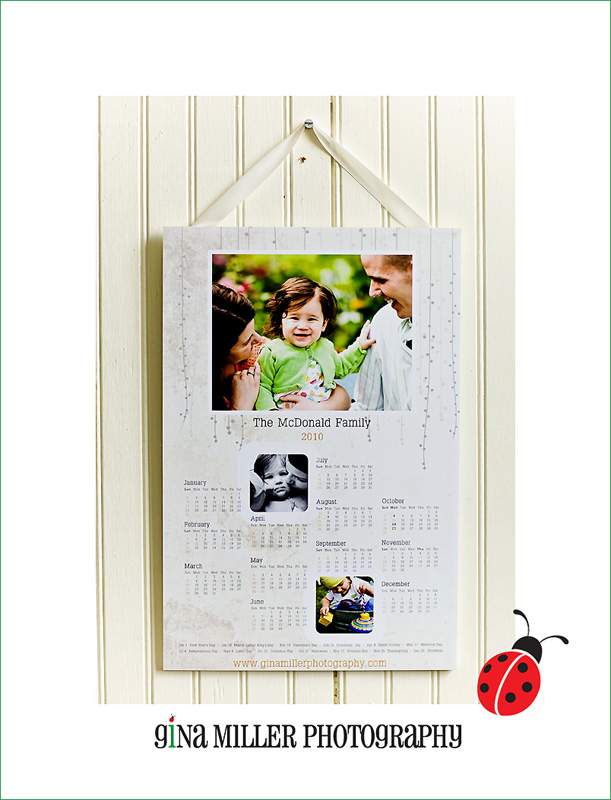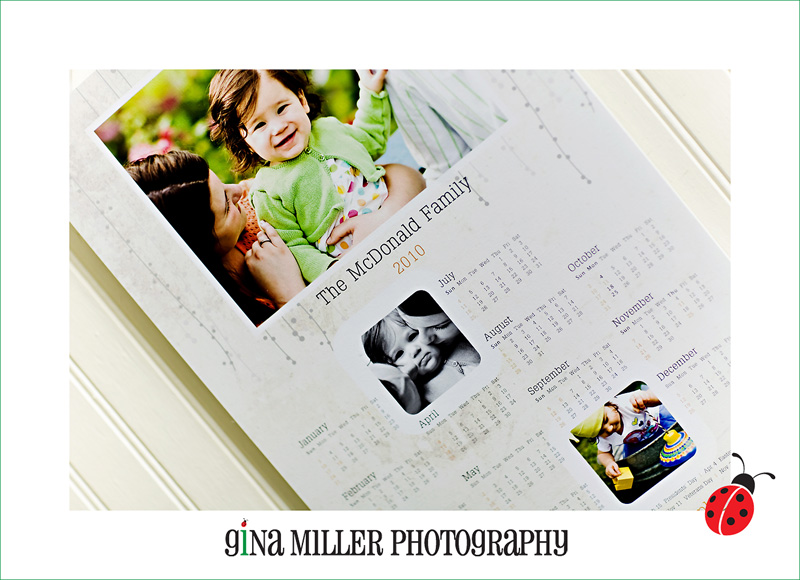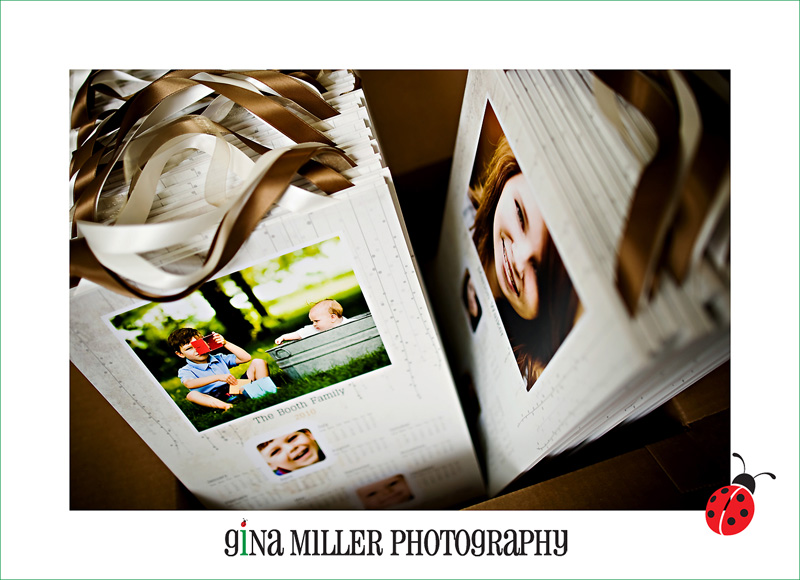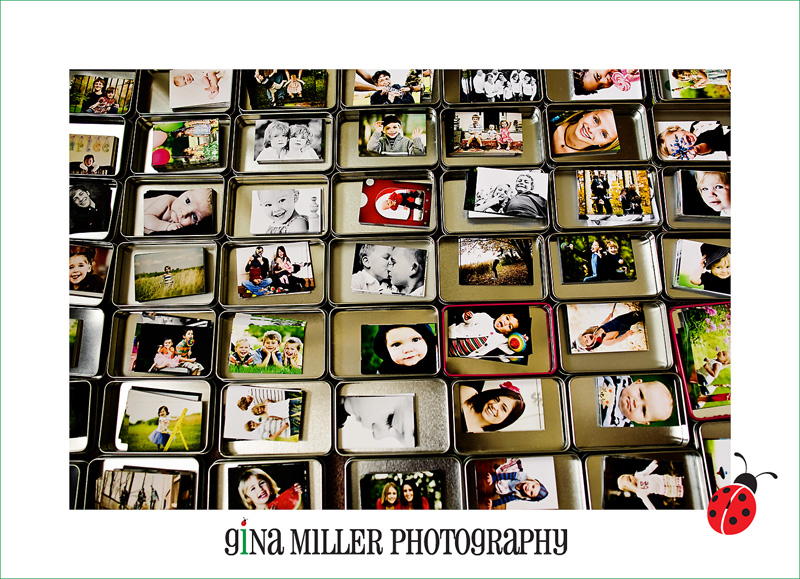 Oct
16

fall sessions ... mini sessions : november 10


News


last chance for fall sessions .................. sessions are going quick, please check at the top of the page for available dates.


MINI SESSIONS will be available at the studio on Tuesday, November 10. mini sessions last 30 minutes. the cost is $250 and all $250 goes towards your regular prints. call/email soon to secure your spot, times are going fast!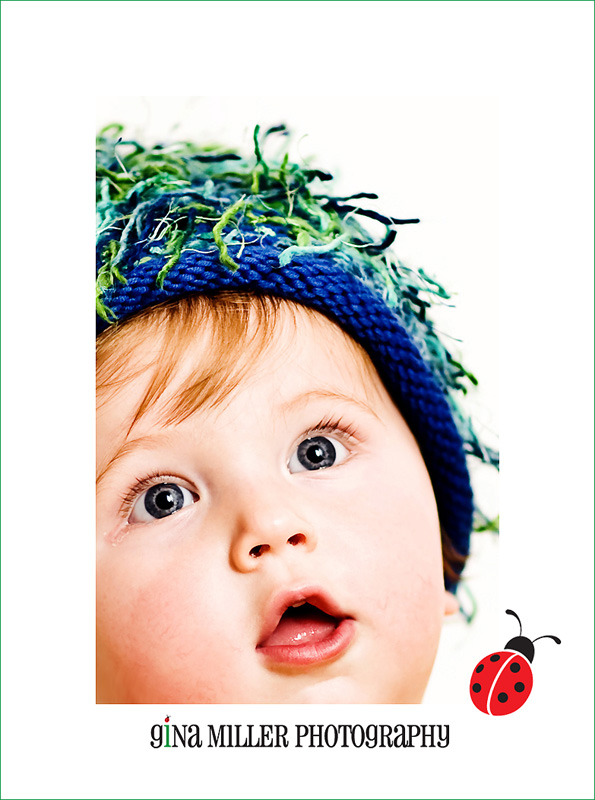 Aug
5

put your hands in the air ...


News


wahoo!!! my site is live .... many months of sifting through sessions and trying to pick favorites. it was a tedious task, let me tell you. and of course i'm in my busy season, and i wanted to keep going thru my more recent sessions, but i had to put an end to the madness! anyhoo, hope you all like as much as i do. it's pretty different from my old site, but i was in need of a change. let me know what you think!

check the NEW SITE!!!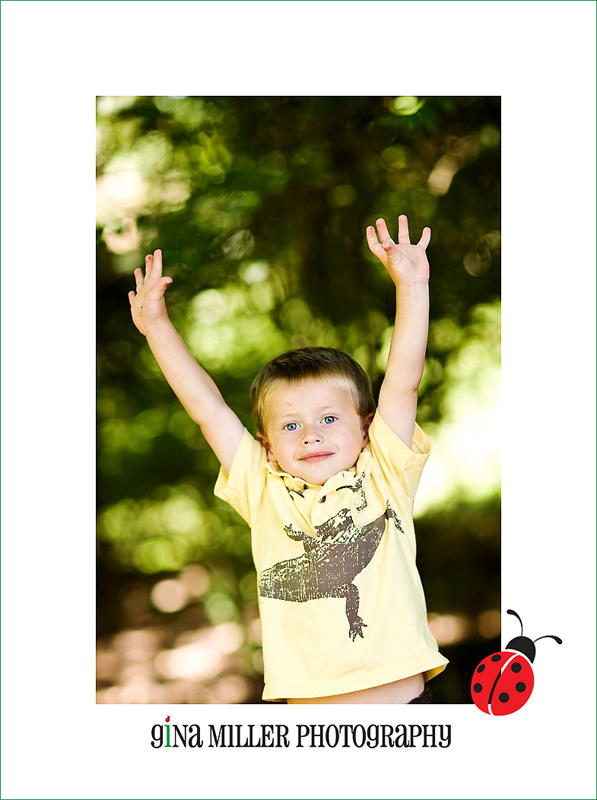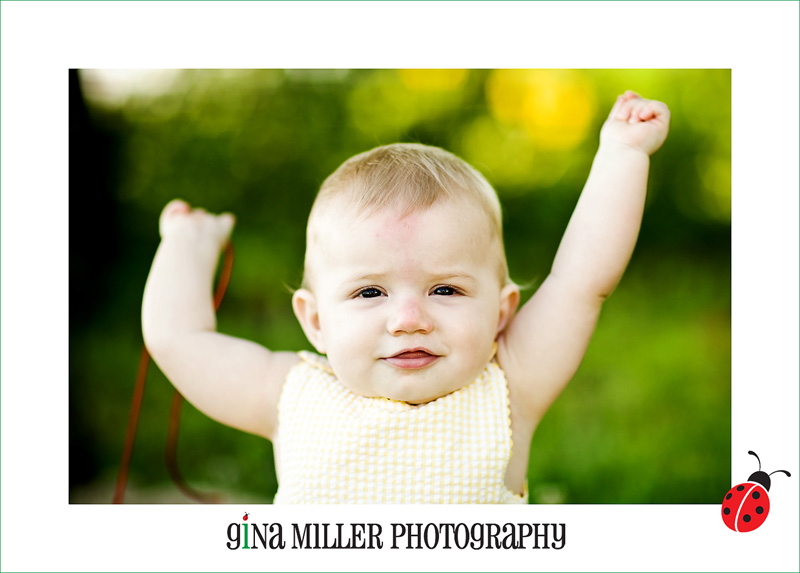 this is how excited/happy i am right now!!! okay, a little side note ... i do have a few more things i want to do with the senior side. but i am really this happy right now!!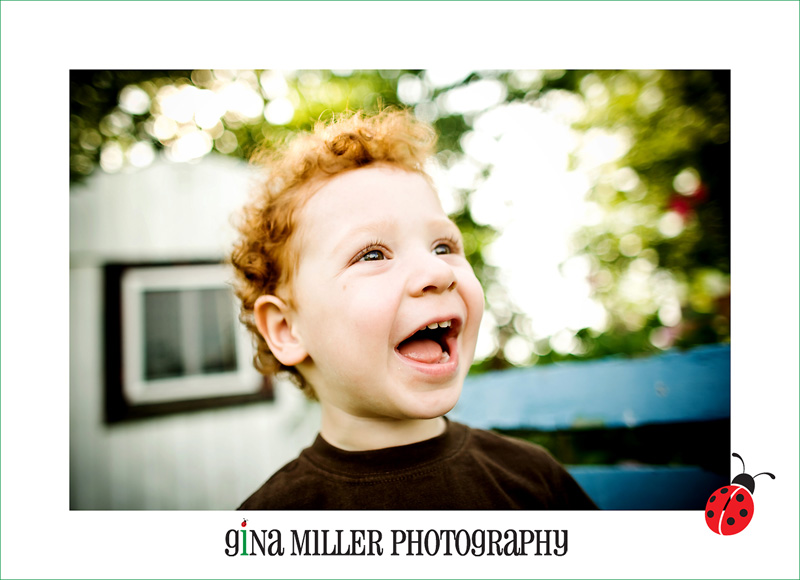 if anyone were sitting next to me, i would totally start doing some arm-pit farts to celebrate!!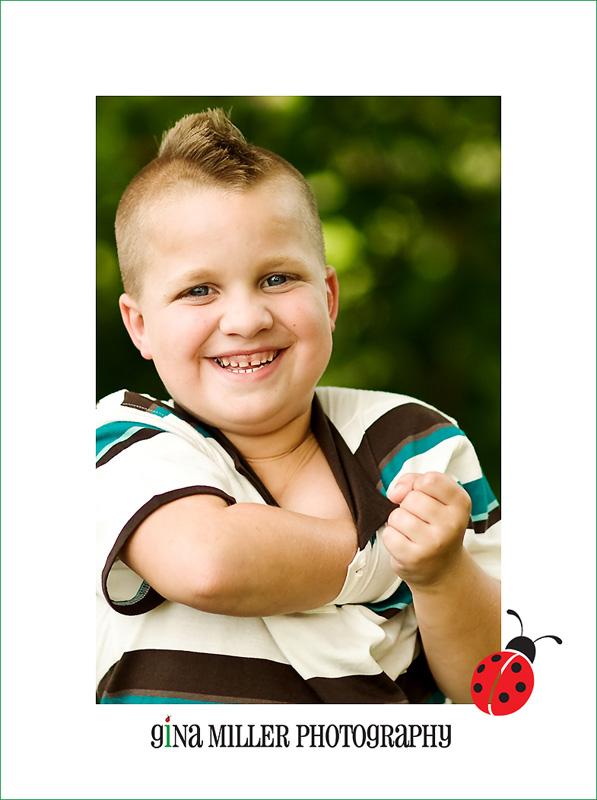 May
14

ladybugs are coming


News


cool ladybug shots .... if you're not on my mailing list, click HERE and scroll down to the bottom. you'll also get to see my new logo! i'm so excited for this new look, and the blog and website makeover are coming, it's just so time-consuming, i can't even explain ...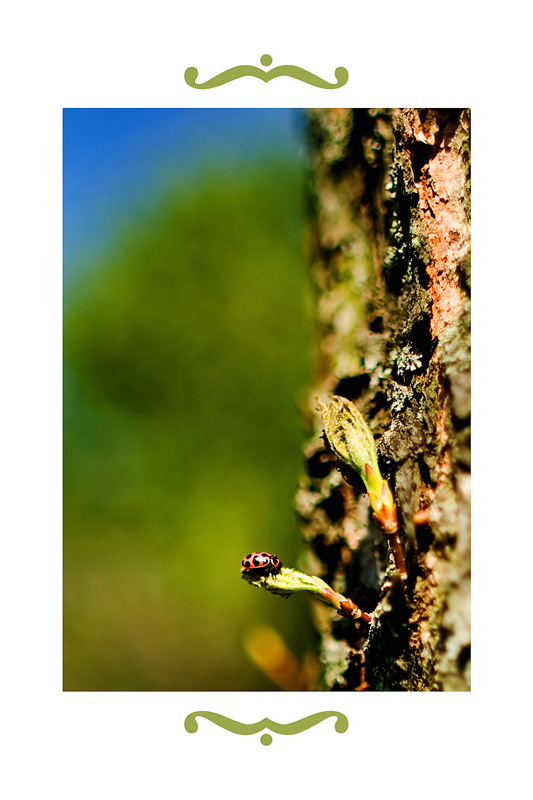 this shot reminds me of my two kids. yes, my two little bugs, who often work together but are also fiercely independent.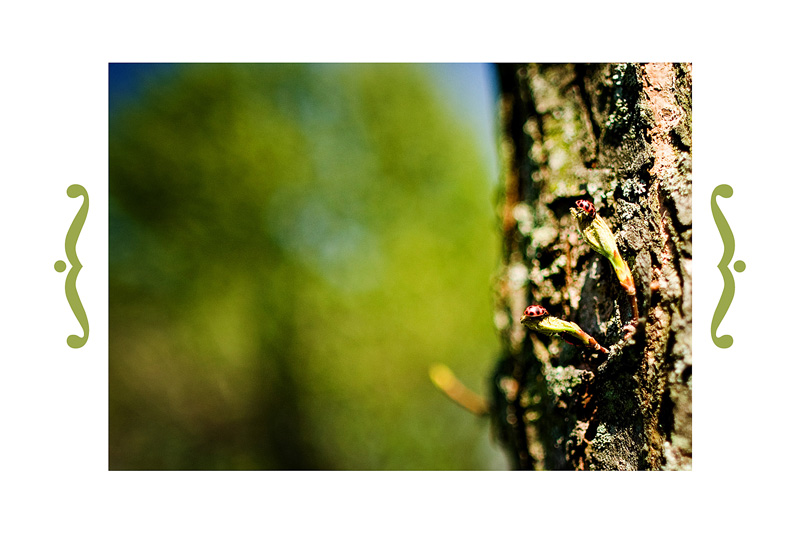 and this shot reminds me of me ... hee :) it's so fun to sit and watch insects. it's like they *never* stop working ... they're always on a mission to get the job done. it's how i feel most days ... hmmmm ..... yea, i really need a vacation.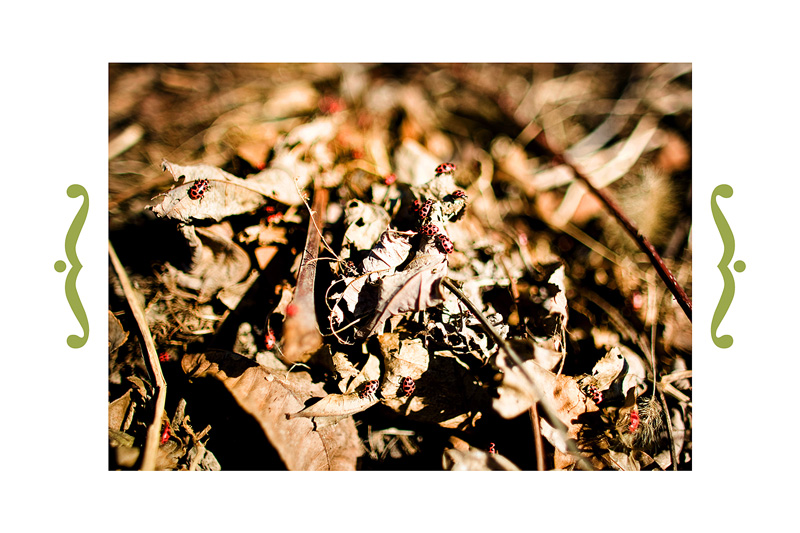 Feb
4

something new for '09 ... and winners


News


- SANTA CONTEST WINNER : CHRISTIE DECRAENE (contact me for your session!!)
- SURVEY : SHERI ACQUISTO (contact me for your session!)

**thanks so much to everyone who completed the survey!!! it is great insight, and will help me to structure things for me and you guys. thanks again!!**


SOME NEW THINGS FOR 2009!!

REFERRAL PARTY

Invite friends/family over to your home for food and drinks. You must have at least 8 guests present, and at least 4 of those need to be new potential clients. I will bring samples of different options that I offer, and we'll have your own prints on display, as well. There will be no selling this evening, just a display of work and I'll be there to answer any questions that potential clients may have. Each guest will receive a goody bag with lots of fun things inside. The hostess will keep the large print that I bring as a display item that was taken from their last session (I choose the print) and also a session for half-price. Hostess also gets GMP dollars to spend after their friend completes a sessions. These will be limited, so please contact me asap if you're interested!

PORTRAIT PARTIES : more info to follow

PHOTO CONTESTS

Each quarter, I will be offering a photo contest and the voting will be held on my blog. I will choose the photos, you will vote. The winner of each contest (held every 3 months) will receive a canvas sized 16x24 or smaller from their previous session. In the fall, the winners from the 4 contests will be put online for a grand prize winner. The grand prize winner wins a complimentary fall session + up to 75 holiday cards. Watch the blog for the first round of photos, which will be chosen from all of 2008.

MATILDA JANE PARTY + SHOOT

Clear your calendars for Saturday, April 11! Come and shop at my home ... all different styles and sizes are available to try on, and I can snap some shots of your little loves all dressed up in the sweet clothes. No sitting fees, it will be fun, candid shots, and a link will be put online afterward that you can visit and purchase the photos if you wish. Please RSVP (just send an email) if you're interested!!

ALBUMS, BOOKS, etc

I've been spending most of my free time searching labs and companies for new items to offer in 2009. I'll have them posted on my new site when it is ready.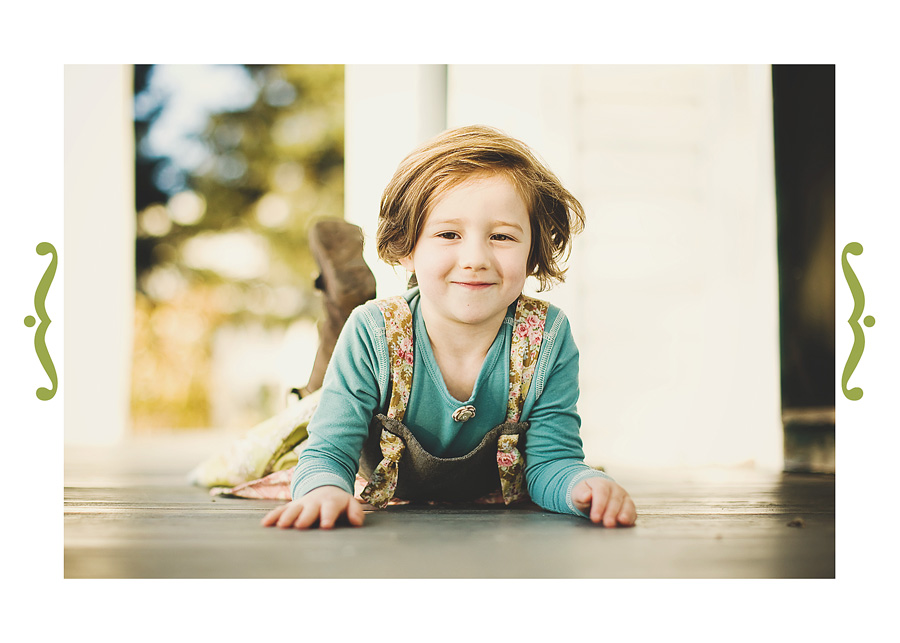 | | | |
| --- | --- | --- |
| page 1 of 2 | | |