so another 3 months have passed since my last blog post! agh! this year has been a whirlwind ... more on that later. this winter, i will be updating my website with new photos, updating Facebook Page with new photos, and updating this blog.

last summer, i had the opportunity to do another shoot for a child that came through the Gift of Life program. Gift of Life is a Rotary program that brings children to Riley hospital or St Vincent for lifesaving heart surgery which is not available in their home countries.

meet jovanie : Jovanie's family lives out in the countryside of Haiti. Because Jovanie was ill, her mother took her to Port a Prince to see doctors. That is when the earthquake hit. Jovanie and her mother were buried in the rubble. Her mother died and Jovanie lay beside her dead mother in the rubble for three days before she was found. When she was taken to the hospital, it was found that she had a bad heart. The doctor (from New Jersey there to help) contacted a friend of his, Dr. Vigilence, in Bloomington who contacted Dr. Brown at Riley. That's how Jovanie came to Indianapolis for heart surgery. She had two surgeries and is now back in Haiti. After surgery she began to thrive and gain weight and became a very happy child.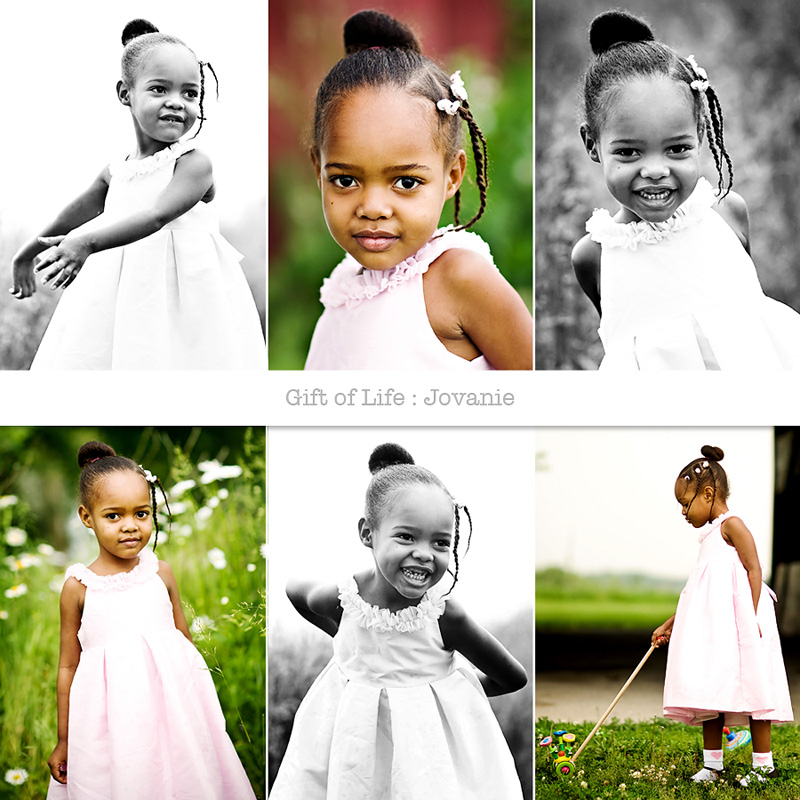 i can't really explain how special these GOL sessions are to me. it is inspiring to me, to say the least, to hear these stories and the doctors that give their time and skills to save a child's life. it is heartbreaking to me to hear the stories. jovanie was 4 when i did the session, the same age as my son at the time of the shoot. to allow my mind to go to those 3 days that she lay in the rubble is a bit too much for me to think about .... and then to have her standing in front of my camera, trying to get her to smile and be at ease when we do not speak the same language, and getting these photos as the end result is just priceless.

the next time you are thinking of making a donation to a good cause, look into Gift of Life. if anyone is interested in helping out or donating to the cause, please contact me and i can put you in touch with the right person!